Today is the hub's and my 5th anniversary. Five wonderful years of sweet wedded bliss. Yeah right, more like 5 years of learning to live with another person (and their messes), putting my personal needs/desires aside (especially after the kiddo was born), and growing. But I wouldn't change it for the world. Even though our marriage isn't perfect (and seriously, whose is? They're lying if they tell you that) I can't imagine being married to any other man.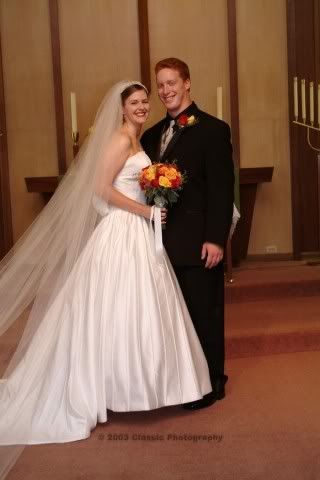 Man, we had a great time at our wedding. I mean, our reception involved yummy bbq from a favorite restaurant in my college town, awesome cake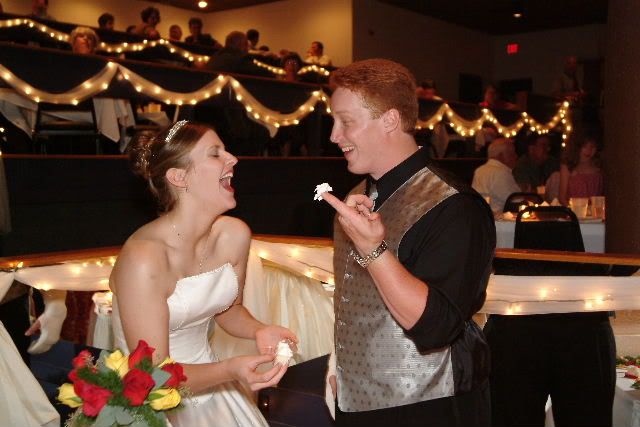 and neon rotating palm trees left over from when the reception hall used to be a disco (and then a country bar when I was in college, where Thursday nights were $5 all-you-can-drink. It was classy!)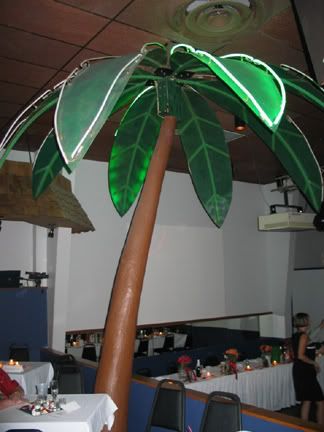 Happy Anniversary, hub! Now go finish the fricken fracken bathroom already. I'm tired of hauling my fat pregnant ass all the way downstairs multiple times a night to pee.