This week's challenge on
i heart faces
is "Let's hear it for the boys" - which means no girl photos allowed.
That works out perfectly for me because, for roughly 2.5 years, I only had my boy of whom to take photos.
My entry for the kids category: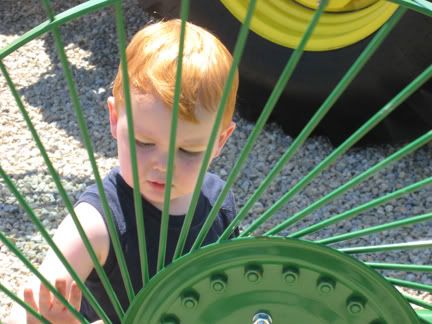 I took this at our state fair last summer. I love this photo because it just captures the kiddo so well. He's always curious, wanting to check things out and see how they work (I think he gets it from his engineer father). You can also tell he's the progeny of two farm kids - that's a hay rake he's inspecting.
This is my entry for the adults category. This was a bit more difficult as I don't have many pics of the hub (or really many adults) because I'm usually focused on the kids. But I remembered I have this one: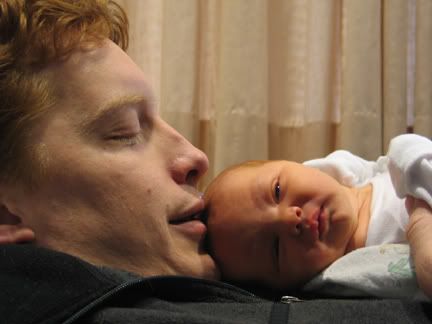 I took it less than 24 hours after the kiddo was born. The hub was snuggling with him on the bed at the hospital and it just looked so loving. Brand-new daddy with brand-new son.