You know the
photo of the adorable little boy
I posted for the iheartfaces challenge?
Well, this is what he has turned into:
We're working on potty training, so I bought him some new big boy underwear to hopefully encourage him to tell us when he has to go potty.
He, however, though it was more fun to put on his head. Typical boy :rolleyes: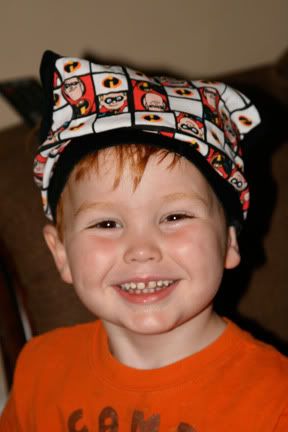 He's just so stinkin' cute! And hoo boy is he going to hate these photos when he gets into high school. I, however, am going to love showing them to his first girlfriend. That's what you get for putting me through 15 hours of labor and having a big head, buddy.
Oh man, do I love that kid.